2016

The House of Dhamma is a meditation centre in a family house in Jatujak district in northern Bangkok.

The shrine room is a sacred space where groups have been meditating together for over thirty years. There is also a Buddhist library and a meeting space.

Here you can find individual or small group instruction in Integral Awareness Meditation, Buddhist Insight Meditation (Vipassana), Loving Kindness Meditation (Metta) and Reiki Healing amongst others.

Instruction is usually in English.

Open Wednesday to Sunday from 10.00 - 17.00 for scheduled courses and by appointment.

The House of Dhamma wishes to thank Khun Pongpun Saovaphudhasuve, Former Vice President of the young Buddhists Association of Thailand for his generosity in setting up the House of Dhamma domain name and website: www.houseofdhamma.com


Address:

26/9 Latprao Lane 15, Jatujak,
Bangkok 10900, Thailand
One kilometre from the Centara Grand at Central Plaza Latprao Bangkok, about ten minutes by taxi from Morchit Skytrain BTS station and about ten minutes walk from Latprao MRT station - exit 3.
(Click on directions link above)


Contact numbers:

Tel. 662 (from outside Thailand)
or 0 2511-0439 (in Thailand)

email: dhamma.art@gmail.com
Now Available

A Dhamma book
with a difference

Squirrels
and the art of
tightrope walking
2016 courses
Please scroll down and follow the links
for full details of standard courses.
Announcement
Due to renovation of the centre and also the teacher's recovery from illness, the House of Dhamma will be closed for an estimated
three months - probably until May.
Please check this website again towards the end of April for the
new schedule for later in 2016.
Date

Course

Summary

Dates to be arranged




2 consecutive days

10.00am – 5.00pm


Vipassana Introductory course

In this introductory course, you will be given a theoretical background to Samatha (Concentration) meditation and shown how it differs from Vipassana (Insight) meditation.

You will gradually be guided through exercises to improve your concentration and bare awareness "sati", including standing, walking, sitting and lying down.

Dates to be arranged

2 consecutive days (longer for the Mastership)


10.00am – 5.00pm


Learn Reiki Healing One

also levels Two, Three (ART) and the Mastership

Reiki is a Japanese word which means Universal Life Force, the energy around us and within us. Reiki is a way of activating, directing and applying natural energy for the promotion of health, healing, balance and wholeness.

Dates to be arranged

10.00am – 5.00pm


Buddhist Vipassana meditation - one-day special





A short introduction to standing, walking and sitting meditation based on the four foundations of mindfulness - plus discussion and a short Dhamma talk.
Deadline for applications noon. Tuesday, December 22

Dates to be arranged


2 consecutive days

10.00am – 5.00pm

Integral Awareness Meditation


Discover the potential lying unperceived within any present moment. Play your way to clarity of mind. Come to know - and let go of - the processes of mind that block your inner freedom. Revisit the presence and openness of the beginner's mind and reconnect with timeless wisdom within.

In each 2-day session, there are activities and games to help you tune into the present. There are formal calming down and focusing practices plus more intensive walking and sitting meditation sessions in the afternoons. In addition, a series of talks are given over several two-day sessions. Question time and feedback are interspersed throughout the day.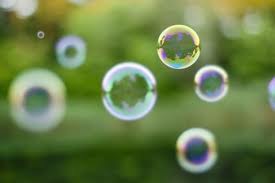 Note: You can get full details for each of the courses by clicking on the underlined links below.


Integral Awareness Meditation courses:
Buddhist Vipassana Meditation Introductory courses and special one-day sessions:

Metta (Loving Kindness) Meditation courses:

Reiki healing Courses Usui Shiki Ryoho: Reiki Healing One: Usui Shiki Ryoho: Reiki Healing Two: Usui Shiki Ryoho: Advanced Reiki Training ART: Usui Shiki Ryoho: The Reiki Mastership:
Pendulum Power workshop:

Discover Your Healing Crystals workshop:
Please apply at least seven days in advance for any course by answering the questions below
and sending those answers by email to dhamma.art@gmail.com giving an email address
for follow-up and confirmation.

Application questions click here

The best way to contact the House of Dhamma is by email at dhamma.art@gmail.com
email is checked twice a day.

There is a phone number 02-511-0439 but often nobody is near the phone
when it rings. No mobile phone.


Please make an appointment before visiting.
If you just drop by, there may not be anyone here to talk with you.

Advance booking and a deposit are required.
Accommodation is not available at the House of Dhamma but there are guest houses and reasonably priced hotels within easy travelling distance. An up-to-date list of these is available on request.


For more information and to apply, email: dhamma.art@gmail.com


Phone 02 511-0439

Sessions are conducted in English
with translation into Thai as necessary.
---